WE MISS YOU!!
Five Years is so long without you
Miss you everyday
No Regrets by Gary Allan
Just really feeling this song today I miss you
He's been gone almost three years
It's been a long road and a million tears
I'm movin slow but I'm movin on
The sweetest memories still remain
The laughter we had and the love that we made
Every night I go to bed alone

With no regrets
And piece of mind
Lived so much in so little time
I'm so glad when he was here
he was mine
From the day we met
To the night he left
I loved him
No regrets

Well time and fate can't be controlled
You play the hand that you're dealt
And the dice that you rolled
And who am I to question God anyway
Well these days when I look back
I know I'm blessed have been loved like that
I still miss him everyday

With no regrets
And piece of mind
Lived so much time in so little time
I'm so glad when he was here he was mine
From the day we met
To the night he left
I loved him
No regrets

From the day we met
To the night he left
I loved him
No regrets
No regrets
I loved him
With no regrets


The world keeps turning and life goes on but we will never smile the same without the joy you brought everyday
I miss you baby
Welcome to Howie's Memorial Page
Please Leave a memory or a tribute it would mean so much to me to hear the stories I wasnt there for
Every now and then, soft as breath upon my skin,
I feel you come back again,
And it's like you haven't been gone a moment from my side ~
Like the tears were never cried,
Like the hands of time are holding you and me,

And with all my heart I'm sure we're closer than we ever were
I don't have to hear or see you ~ I've got all the proof I need ~
There are more than angels watching over me
I believe, oh I believe


Now when you die your life goes on ~
It doesn't end here when you're gone
It never ends, and if I'm right
Our love can even reach across eternity
I believe, oh I believe

Forever you're a part of me
Forever in the heart of me
I would hold you even longer if I can
Oh the people who don't see the most
Say that I believe in ghosts
If that makes me crazy, then I am
'Cause I believe
Oh yes, I believe

There are more than angels watching over me
I believe, oh I believe
Every now and then soft as breath upon my skin
I feel you come back again ~
And I believe.

– Performed by Diamond Rio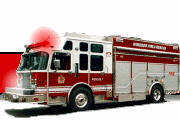 a few days before Howie left we were talking about life and what happens next I told him I was scared that there was nothing so I made him promise if he was to leave this world first that he would send me dragonflies you see there arent alot of them here its pretty rare to see one.
After he left I was feeling pretty bad when I looked up to realize our porch and my car were full of dragonflies so days after reaching heaven he let me know he was there and not to be afraid and even now almost two years later every time life gets to hard and I think I cant go on a dragonfly will show up and land on me. I know our love goes on I LOVE YOU BABY

—Arthur H. Stainback; author
"The value of compassion cannot be over-emphasized. Anyone can criticize. It takes a true believer to be compassionate. No greater burden can be borne by an individual than to know no one cares or understands."

Quietly I Weep
By Lyndie Sorenson

Although I seem to hide it
My sorrow's still so deep
Missing you in silence
Quietly I weep

I long to see your smile
Hear your laughter, hug you tight
But you're no longer with me
You've headed toward the light

I'm sure you are quite happy
Here on earth I miss you so
Asking that same question
Why was it you that had to go?

I am sure there is an answer...
One that might make sense
When others offer reasons
I'm just on the defense

If they could understand me
Know how hard life is with grief
Just hold my hand and listen...
That would be a great relief

Although I seem to hide it
My sorrow's still so deep
Missing you in silence...
Quietly I weep

The quote above is simply a beautiful reminder of how someone can be loved by so many but feel alone so please take a moment and tell those you love how much they mean to you, how much you love them. The world is changing so fast and we never know how long we have togethor on this earth dont spend your life regretting that you didnt say everyday how much you loved the people in your life.
Gone Too Soon lyrics
Baby your life mattered, you mattered, you were gone to soon

Like A Comet
Blazing 'Cross The Evening Sky
Gone Too Soon

Like A Rainbow
Fading In The Twinkling Of An Eye
Gone Too Soon

Shiny And Sparkly
And Splendidly Bright
Here One Day
Gone One Night

Like The Loss Of Sunlight
On A Cloudy Afternoon
Gone Too Soon

Like A Castle
Built Upon A Sandy Beach
Gone Too Soon

Like A Perfect Flower
That Is Just Beyond Your Reach
Gone Too Soon

Born To Amuse, To Inspire, To Delight
Here One Day
Gone One Night

Like A Sunset
Dying With The Rising Of The Moon
Gone Too Soon

Gone Too Soon

He is Gone

Written and read by Mark Winston:
Sussex, England, at the memorial for
his father, Malcolm Winston.
With permission.

You can shed tears that he is gone
Or you can smile because he has lived.
You can close your eyes and pray that he'll come back,
Or you can open your eyes and see all he's left.

Your heart can be empty because you can't see him
Or you can be full of the love you shared.
You can turn your back on tomorrow and live yesterday,
Or you can be happy for tomorrow because of yesterday.

You can remember him and only that he's gone,
Or you can cherish his memory and let it live on.
You can cry and close your mind, be empty and turn your back;
Or you can do what he'd want: smile, open your eyes, love and go on.

Howie Loved with a love like no other, we owe it to him to be better for all he gave us. I live each day now for both of us trying to be a better person trying to live up to the wonderful legacy he left me... his love
A Lifetime To Miss you..
by Lyndie Sorenson

A special box of memories
A smell within your clothes
A shelf that holds a photograph
A paper you composed

A heart so filled with sorrow
A room where you once slept
A tragic day that happened
A truth I can't accept

A wish that won't be granted
A life left incomplete
A million teardrops fallen
A major life mistake

A smile not forgotten
A voice that can't be heard
A family left with heartache
A good-bye without a word

A question left unanswered
A dream that I wait for
A sign that's sent from heaven
A pain deep in my core

A journey of the heart
A song that brings on tears
A feeling of lost hope
A pain so hard to bear

A cemetery visit
A flower for your site
A thought of you each morning
A prayer for you at night

A laugh I long to hear
A remembrance tattoo

A day a month a year ...
A lifetime to miss you



To One In Sorrow

Let me come in where you are weeping, friend,
And let me take your hand.
I, who have known a sorrow such as yours, can understand.
Let me come in. I would be very still beside you in your grief;
I would not bid you cease your weeping, friend,
Tears bring relief. Let me come in--and hold your hand,
For I have known a sorrow such as yours,
And I understand.

By -Grace Noll Crowell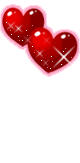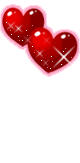 Thank you for honoring Howie by visiting his page!! Please light a candle or leave a tribute before leaving-it means so much to know that you've stopped to visit!
To my best friend

To My Best Friend
By Diana Johnson

I kept my promise, to love, honor, and share.
I kept my promise that to you that I would always be there Until death do we
part, that is what they say.
Oh my love why did you leave me that day?
I wasn't ready for you to say goodbye, as I look into the heavens with tears
in my eyes, I wasn't ready for you to die.
My best friend why did you leave and not say goodbye?
With so many questions and no answers as to why.
I would have gone with you, however God knows best and took you home to give
you rest.
I was not ready, no not just yet, With only one regret that I didn't tell you
one last time I love you, and forever you will be mine.
My best friend this you must know, and never forget.
I will see you again when God calls my name and say's it is time to go home
and be with your best friend once again.


.
Do You ...
By Lyndie Sorenson

Do you hear me when I speak to you?
Can you feel my love so deep?
Have you transcended to another world...
Where once again we'll meet?

Do you see my tears continue
As I live on without you here?
Is it you that comes to visit...
When I feel you are near?

Do you see I'm lost without you?
Can you tell how much I've changed?
I live my life as if I'm lying
Was this all just prearranged?

Do you know how much I need you?
Can you come take me away?
For living on without you
Is so very difficult each day.

Have others just forgotten?
Or do they just ignore...
That grief lives on forever
Deep down within my core

When my time on Earth is over
And I have worked my whole life through
Will I travel up to heaven...
To finally be with you?


Howard Crawford Worthington Jr passed away in the early morning hours of March 15, 2008. He was born to a wonderful caring mother Nancy and father Howard Worthington April 14, 1974. He is survived by his Brother Neal and Sister Colleen along with his Brother Josh and sister Kristina, step mother Shirley, three sons who he loved more than words could say Tylar his oldest and every bit one half of his soul, Jacob his twin,and baby Lucas his little man who never stopped smiling even when the world around him falls apart, his three stepsons Colton , Elyesha, Lane, and a step daughter Kylie along with his soulmate Beth who never knew herself until she saw herself through his eyes. He is missed every second of everyday He should be remembered for his life and love and the ones he left behind not just for the way he left this earth there was never a night we were in bed before the early morning hours as we talked about life and mistakes we had made he held nothing back from me and I will always be grateful for that. Howie loved to play the guitar, watch Nascar, fight fires, work on cars, and love us with all he had he was teaching Colton the oldest to play the guitar and be a fire fighter he took great pride in what he learned, he tried to be the father he wanted the kids to have even though like all of us there were times he wished he had done better I could not imagine a better father or man. Howie put himself last so many times trying to put others feelings ahead of his own its funny how people find it easy to lay blame but hard to see the sacrifices others make to protect. I am proud of you baby and I am proud of our love I look forward to the day we are togethor again my lover, my heart, my best friend, my soul.
I remember your face last Valentines day we already had my ring but on that day I gave you yours I thought it was silly to wear it with the work you did but you said you had to you wanted the world to know you were mine and the flowers, the guys sure teased you. days are hard without you thank you for the picture my love I miss you more everyday but I keep our promise forever and two days my love.
I Miss you every minute of
everyday
Howie brought joy to my life that I never knew existed and then on one night he went to bed with love and woke up in a nightmare he couldnt get out of and in a split second our world was over in the middle of a nightmare he was not aware of who I was or where he was he flipped back and forth between reality and nightmare one moment scared at my tears and confused the next convinced I was someone who caused him great pain in his past then in one second he became aware of his confusion and convinced he would bring us harm he ended his life. There are many stories that have been told of those last moments but the ones that were there know the truth of those moments that last night I wont discuss the lies Howie taught me not to let others get to me but he was so happy just an hour before but in those last minutes old demons couldnt let go and a split second choice cost the world an angel. Howies life ended to soon we will never know how many people lost out on the joy of knowing him the kids and I miss him every second ,our lives will never be the same without his light. His pain ended that night but ours only began, a pain like I have never known until now
One Small Star
John MCDermott.

When I need to feel you near me
I stand in this quiet space,
The silver lights of countless stars
fall upon my face
Though they all burn so brightly
some how it comforts me to know
That some who burn the brightest
died and eternity ago.

But you're light still shines
It's one small star to guide me
And to help me hold back the dark
Your light still shines in my heart

I'm learning how to live without you
and I never thought I could
And even how to smile again
I never thought I would
And to cherish your hearts memories
that can bring you back tonight
Some caress me gently
and some cut me like a knife.

But you're light still shines
It's one small star to guide me
And to help me hold back the dark
Your light still shines in my heart

And your soul will be out there somewhere
beyond the infinity of time
I guess you've found some answers now
I'll have to wait for mine
And when my light joins with yours one dear
we'll shine through time and space
And one day fall on a distant place
upon some strangers face ..

But you're light still shines
It's one small star to guide me
And to help me hold back the dark
Your light still shines in my heart


There are many wrong ideas about suicide it is a word used to lump togethor actions resulting in ones death for Howie it was a moment of horror and confusion a split second decision he can never take back please know that life gets better but you can never take back the moment you pull a gun or take a pill its
a permanent solution to a temporary problem it is a moment of bad decision that leaves behind a world of pain if you are considering suicide please seek help let those who love you know you are in pain nothing you are going through is worth the terrible pain you will leave behind or the guilt you will place on those who love you. All the problems get better in time no person who loves another is ever better off without them you are loved by someone you are a parent, a child, a friend, you are loved even in the moments when you feel alone. If you need someone to talk to please KNOW THAT I AM HERE TO LISTEN EMAIL ME OR LET ME KNOW IF YOU NEED TO CALL DAY OR NIGHT. My nightmare will never end I will never be able to feel his touch or hear his laugh our children will never know the wonderful man they have lost. please seek help and let there be no more nightmares.




imikimi - Customize Your World
2008 was his first time at the rodeo and as we stood watching the kids he told me over and over that it was the best day of his life I hold those memories now how he found more enjoyment in watching the kids then in anything he had ever done for himself but that was who he was. He would take the kids to school then come home and sit with me while I got ready for work I work 45 miles away so he would call so we could talk on the drive to and from work and he never missed a lunch hour when he called to say he loved me and was thinking of me. The morning he left this world he sent me a text message that simply said I can hold my head high again I love you without you I have nothing you are my life he was so proud to have finally come out of the darkness and to be the man he knew he was inside. He put himself last hiding his pain until we had gone over my day smiling through tears to let someone else have the spotlight. He was proof of angels on earth. Howie never let what others would think stop him always taking the blame to protect someone else even though he felt the pain he took it rather then let us feel it since he left and I am here to face all of the people in his life that caused such pain I truly understand the pain he kept hidden how words and actions of others can truly break your heart. I have truly seen the affect not only Howies life but his death had on others even in his last moment what some see as selfish he touched lives of some young people and changed them forever giving them an understanding that suicide is not an option. To those who think that what they said about him in the end was right I am sorry for you if all you can see in him was what he drank or the cigarettes he smoked if you see him dressed up in pictures and think he was not being true to him I wish you had taken the time to talk to him and see the place he was in the last six months free from drugs rarely drinking being the father and man he was proud to be my heart hurts for you I hope to those who love him and those who dont know him I can give a better tribute to this angel than the last words written in a newspaper. He was an incredible auto body tech, Fire Fighter,Friend, Father, man, and the other half of my soul.
I cant put his life in a few words but I will say I love you baby and I will see you when my chores are through until then I wait for you in my dreams.
Damon, Chad, and Howie He loved you both no matter what
JUST WHEN YOU THINK YOU HAVE FOUND
THE ONE THING
YOUR SURE OF THATS TRUE,
YOU HOLD IT IN THE PALM OF YOUR HAND
THINKING IT COULD NEVER LEAVE YOU
AT THAT MOMENT WHEN IT SLIPS THROUGH YOUR FINGERS,
YOU CANT BEGIN TO IMAGINE THE SORROW
WHAT YOU WERE SURE OF TODAY HAS INSTANTLY
CHANGED YOUR TOMORROW
IT LEAVES YOU SO CONFUSED,
THE TEARS BEGIN TO FLOW
BUT THAT ONE THING YOU WERE SURE
OF YOU NOW HAVE TO LET GO
YOU DONT WANT TO SHUT YOUR EYES
FOR YOU MAY START TO REALISE THAT
YOUR LOVED ONE HAS PASSED
THE PAIN HITS YOU SO SUDDENLY,
YOU NEVER KNEW PAIN COULD HIT SO FAST
YOUR LIFE HAS CHANGED FOREVER NOW
NO MATTER WHAT YOU DO OR SAY
YOU WILL NEVER BE THE SAME AGAIN
AND THAT PAIN WONT GO AWAY
HOW DO YOU GET THROUGH EVERYDAY
WHEN EVERYTHING YOU WERE SURE OF IN THIS LIFE
HAS LEFT YOU WHERE YOU STAND?
YOU PRAY THAT ONE LAST TIME,
YOUR LOVED ONE COULD TAKE YOUR HAND
THEY COULD WIPE AWAY THE TEARS
THAT YOU CONTINUE TO CRY
THEY COULD SHOW YOU
WHY THEY LEFT YOU
AND HOW TO SAY
GOODBYE.

The thing that keeps me going is knowing I will be with you again my love I still feel you my partner in crime, my soft place to land, the best father I ever knew, my protector, my defender, my soul, you always believed in me and you taught me to believe in me I truly dont know how to face each day without you but I will until you come to get me when my time is through I love you my sugar bear.


If I could have one lifetime wish,
A dream that would come true;
I'd pray to God with all my heart
For yesterday and you.

A thousand words wont bring you back,
I know because I've tried.
Neither will a thousand tears,
I know because I've cried.

You left behind my broken heart,
And happy memories too.
But I never wanted memories,
I only wanted you!
I Miss you so much more by the day every thought every breath every moment without you is a lifetime
How can I ever live without you?
Now that I know your are real, that happiness like that exists?
How can I sleep without you when you where what made my dreams?
Who will catch me when I fall?
How can I go on when my heart is divided?
You split my soul in two...
I MISS YOU MY LOVE AND I NEED YOU MORE BY THE DAY YOUR SMILE, YOUR STRENGTH, YOUR LIGHT I LOVE YOU FOREVER AND 2 DAYS!!!!!!!!!!!!!!
To Say I miss you seems so small to say I love you says nothing at all to say I need you says it all baby it seems like a lifetime since I felt your hand in mine I miss you so much every minute of the day I hate this life without you.
I miss this smile late at night when everyone was in bed the smile that said it all I love you
Howies Headstone placed between a group of beautiful trees a place to go and cry to remember to love. your ashes rest under this stone but your love lives inside me I love you
Your resting place I visit

Place flowers there with care-

But no one knows the heartache

When I turn and leave you there.

the emptiness beneath the smile
I fake every minute of everyday
the tears passed off as allergies continue still
my angel I walk in a world full of people but still feel alone
I do what is expected and fake it like I am moving on
but my heart is yours my love now and forever
I will be yours and you will be my sugar bear
Prayer for Survivors

Lord, I need your help to survive,
A part of me's gone, but I'm still alive.
Let me not be obsessed with 'if onlys' and 'whys',
Only you know the reason he died.

I must take time to weep and smile when I can
And try not to be concerned with the judgements of man.
Can I learn how to numb the everyday pain
So that hollow inside me will not remain?

May I substitute goals for my feelings of guilt
And not be ashamed of the life I have built?
Make me believe that the sadness will pass
That joy will return to my being at last.

Finally, show me the way to reach others like me,
Then I'll know my survival was destined to be.

By Theresa Gump

The Fireman's Creed
When I'm called to duty God
wherever flames may rage
give me strength to save a life
whatever be its age


Help me to embrace a little child
before it is too late
or save an older person from
the horror of that fate


Enable me to be alert
to hear the weakest shout
and quickly and efficiently
to put the fire out


I want to fill my calling and
to give the best in me
to guard my neighbor and
protect his property


And if according to your will
I have to lose my life
bless with your protecting hand
my children and my wife



I think I would not do Howie justice if I didnt say that for those who are left behind those who survive this kind of loss the guilt, anger, and sadness can be overwhelming and although we mourn for ourselves and our loss we must try and find strength in the fact that those we love no longer hurt. We were left here for a reason please hold on to the fact that when our work here is done we will once again hold those we love and be in their presence forever. If you are grieving and dealing with these feelings please know I am here to sit beside you through your pain, this is a horrible journey but one nobody should face alone. Let us find the love in the world, let us reach out to those who need us, for the love we lost let us send our love out to others. My wish is that nobody has to know what it is to hurt alone. I would ask anyone who has lost someone in this way to stop and check out www.pos-ffos.com it is an amazing gift these people who truly understand.
Howie, I will love you forever and two days!!